As the start of the new season grows closer, CBB Review gives its Big 12 Basketball Preview.
Big 12 Basketball Projected Standings
1. Kansas Jayhawks
2. Baylor Bears
3. Texas Longhorns
4. TCU Horned Frogs
5. Texas Tech Red Raiders
6. Oklahoma State Cowboys
7. Oklahoma Sooners
8. Iowa State Cyclones
9. West Virginia Mountaineers
10. Kansas State Wildcats
Preseason Player of the Year
Jalen Wilson, Kansas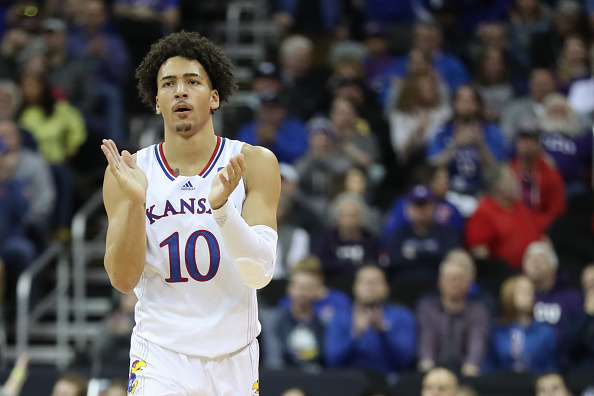 Despite projecting to be the best conference in the country, the Big 12 doesn't really have a guy who will be a first-team or potentially even a second-team All-American. Mike Miles, Adam Flagler, and Keyontae George all stand a near-equal chance but the experience of Jalen Wilson and the improvement over the course of the season last year lands Wilson the award.
Wilson is a solid all-around scorer, getting to the basket at a high rate and occasionally hitting the outside shot. With Kansas most likely going small, Wilson will get to use his quickness and athleticism to beat the defender and score at will. He is a solid rebounder and an average defender. Wilson is the best player returning from the championship team, and he will be the best player for what could be a top 5 team in the country and earn the Big 12 honors.
Preseason Coach of the Year
Jamie Dixon, TCU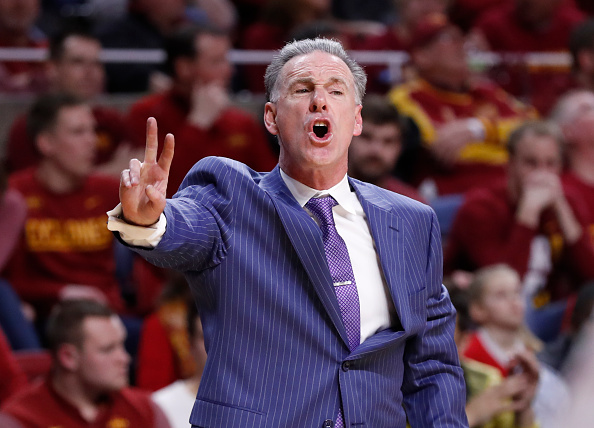 What Dixon has done for the TCU basketball program is remarkable. TCU for a very long period of time was never regarded as a threat, but now we see the Horned Frogs as a preseason Top 25 team and building off of a near-second-weekend appearance last season. Dixon is a terrific game manager, and unless a team like Kansas State or Oklahoma shocks the world similar to what Iowa State did last year, then Dixon should earn his first Big 12 Coach of the Year Award.
Preseason Freshman of the Year
Keyontae George, Baylor
George comes into Waco as a top 10 recruit and factors to be a huge part of Baylor's success from the jump. George is a high-energy player with high-level quickness and all-around scoring ability. He can transition into an elite defender and can be the go-to guy for a preseason top 5 as a freshman, something we don't see too often.
The Big 12 features several high-level freshmen, including Dillon Mitchell, the 5th-ranked recruit according to 247 at Texas, and Gradey Dick, the McDonalds Player of the Year in the whole country, who is enrolled at Kansas. Despite that, George factors to be the top dog and not only improve his draft stock, but propel his Baylor Bears to a top seed in the NCAA Tournament.
Preseason Transfer of the Year
Fardaws Aimaq, Texas Tech
Aimaq suffered a foot injury in late September that will keep him out until most likely conference play, but when he comes back, he is going to give opposing centers nightmares. Aimaq was the mid-major version of Oscar Tschiebwe last season, averaging 18.9 points and 13.6 rebounds a game. The season before, he averaged 15 rebounds a game, second most per game since 1985-1986, with first place being Tschiebwe last year.
Aimaq will control the paint on the offensive side and make second chances very difficult for opponents, a key in college basketball. If Texas Tech wants to achieve the success they reached the season before, Aimaq will play a big part in that, and for that reason, he is the preseason transfer of the year.
Preseason First Team
G: Adam Flagler, Baylor
G: Keyontae George, Baylor
G: Mike Miles, TCU
F: Jalen Wilson, Kansas
F: Kevin Obanor, Texas Tech
Preseason Second Team
G: Grant Sherfield, Oklahoma
G: LJ Cryer, Baylor
G: Tyrese Hunter, Texas
F: Fardaws Aimaq, Texas Tech
F: Tre Mitchell, West Virginia
Preseason All-Freshman Team
G: Keyontae George, Baylor
G: Milos Uzan, Oklahoma
F: Dillon Mitchell, Texas
F: Gradey Dick, Kansas
C: Ernest Udeh Jr., Kansas