The Big 12 has seen many teams come and go from the conference, but one thing that is for sure is there has been a ton of talent to come out. Ask James Naismith the former Big 12 coach who created basketball. Throughout the years, we have seen generational talent play in the Big 12, and here are the best of the best.
Starting 5:
PG: Frank Mason- Kansas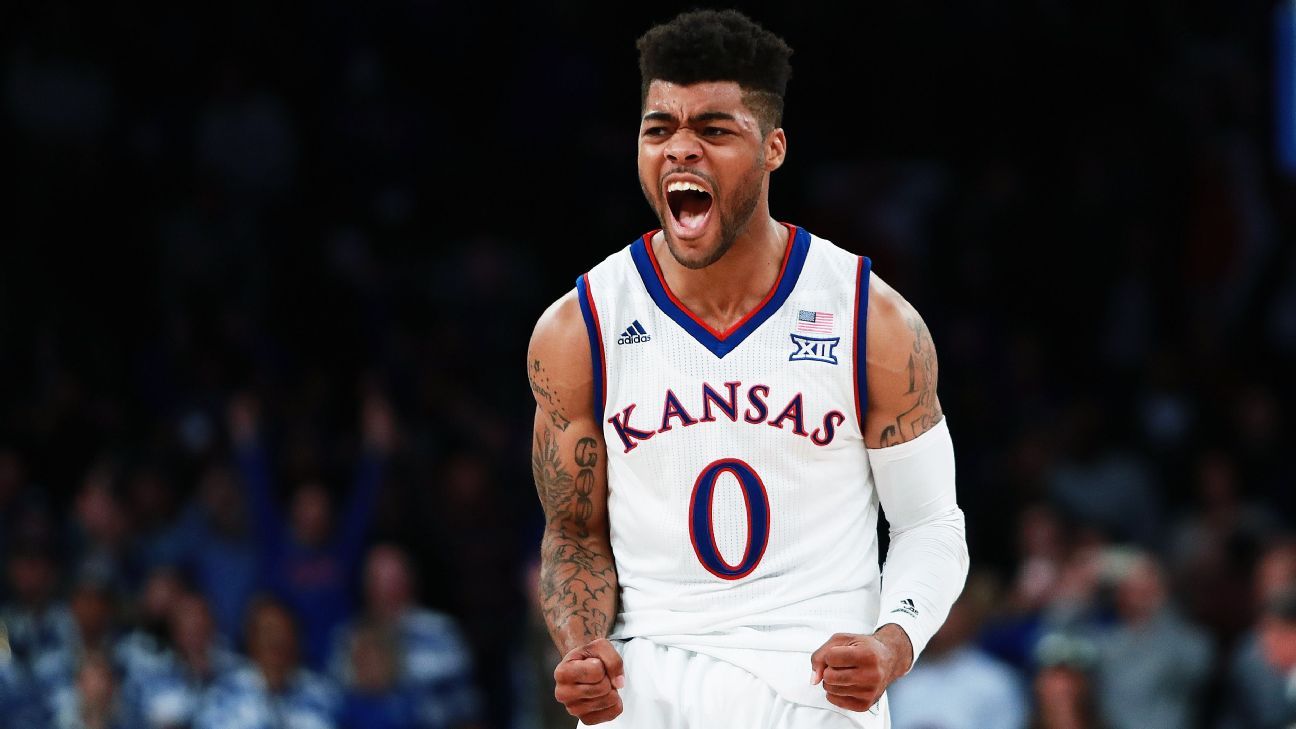 While there are many good options to choose from, Mason takes the starting point guard job on this team. Mason led his team to back to back elite 8 finishes in his junior and senior seasons, and of course 4 straight Big 12 conference championships. As for his individual stats, the numbers speak for themselves, finishing top 20 in points, assists and games played, and of course winning the Naismith player of the year during the 2016-2017 season.
SG: Buddy Hield- Oklahoma
Buddy buckets knew how to score, and he is the all time leader in Big 12 scoring with an amazing 2291 points in his 4 years at Oklahoma. He is also third all time for the Big 12 in 3 point field goals made and 4th in total field goals. He also took his team to their first final 4 in over a decade. He is seen as one of the best shooting guards in recent history, and his naismith player of the year award proved that.
SF: Kevin Durant- Texas
It is very rare to have a one and done as the best player in a conference's history but Durant's sole season is a rare exception. In his one season at Texas, Durant averaged nearly 26 points and 11 rebounds and led his team to a co big 12 championship, something that was very difficult to do during the Kansas Jayhawks' 14 year championship run. He also won the Naismith player of the year award as a freshman, the first player to ever do so.
PF: Danny Manning- Kansas
Yes, the conference was considered the Big 8 when Manning played, but he certainly counts. Manning was an all around star, especially in his senior season when he scored 25 points, and added 9 rebounds, 2 steals, and 2 blocks per game. In his final two seasons at Kansas, they went to the Sweet 16 and won a national championship. In the year they won the national championship, he was named player of the year to add on to his impressive season.
C: Wilt Chamberlain- Kansas
Wilt put up numbers unlike anything we've ever seen in his two years at Kansas. He averaged 30 points per game and over 18 rebounds a game, two absurd amounts. Blocks were not recorded at the time, but if they were he would almost certainly be the best shot blocker in NCAA history. He took his team to a national championship in his freshman and was the most outstanding player that year.
Bench (In no particular order)
Paul Pierce- Kansas
Wayman Tisdale- Oklahoma
Clyde Lovellette- Kansas
Jevon Carter- West Virginia
Mitch Richmond- Kansas State
Jeff Hornacek- Iowa State
Head Coach: Phog Allen (Kansas)
Phog Allen coached the Jayhawks on and off from 1907- 1956, amassing 590 wins in that time, second most in Big 12 history. Kansas won three of their 5 national championships under him, a very impressive accomplishment